Creativity is like a muscle. You can train yourself to regain your creative strength and confidence. That's why I try to be creative every single day. If only for a minute. Because, yes, the more you use, the more you have. Once you start to nurture your creativity it will keep on growing because you have an infinite supply inside you. You'll never run out of it. Keep on creating! 💗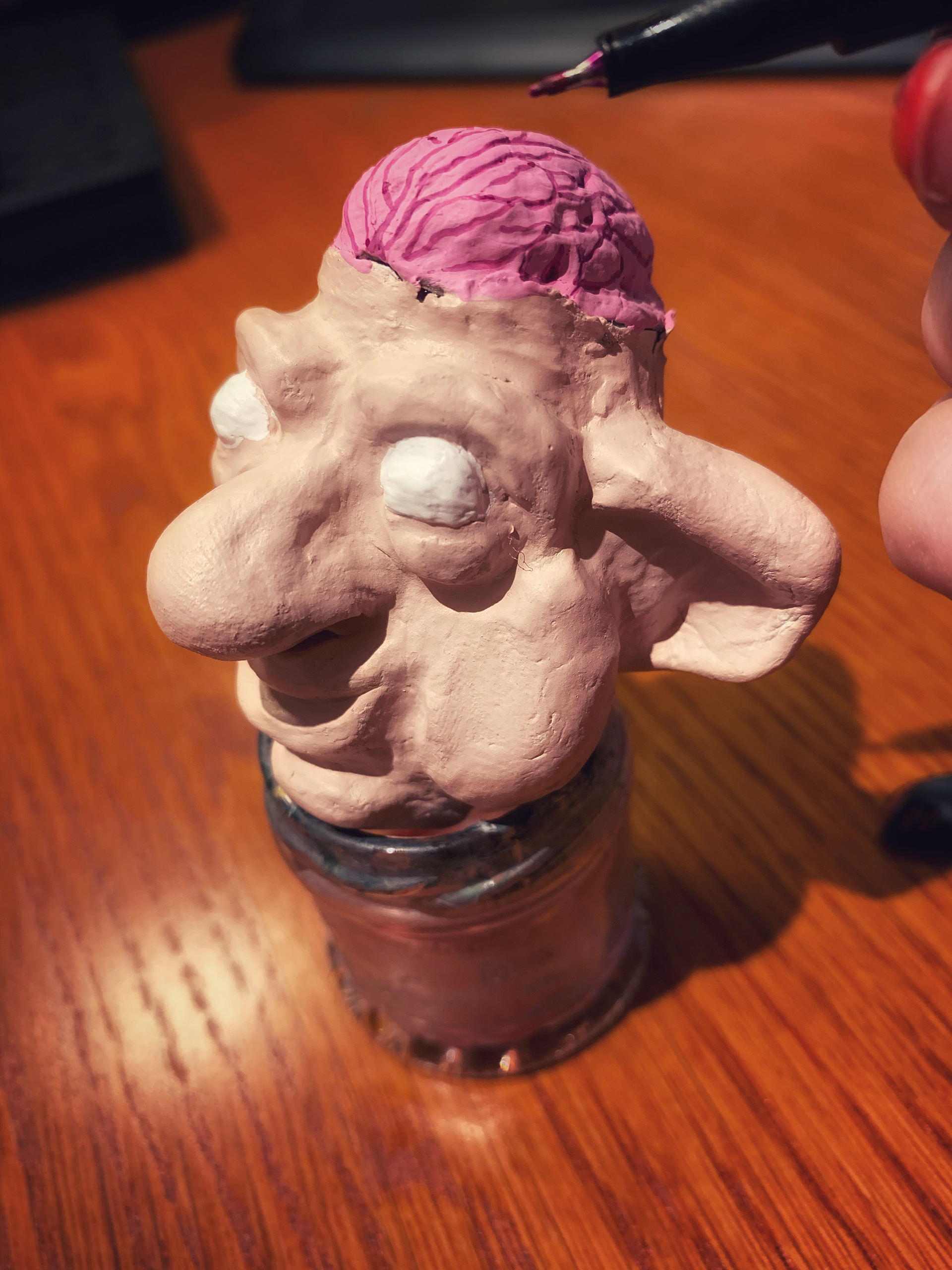 -----------------------------------------------

Today's project: Play with clay! Working in three dimensions can be an interesting artistic challenge and sculpting clay is a brilliant way to ignite your creativity. I haven't used clay in many years but it was so much fun! One of my inspirations for today's project is Baek Heena . She is one of Korea's most recognized picture book artists. Her unique visual style features handmade miniature figurines and environments painstakingly lighted and photographed. One of her most popular titles is Cloud Bread. Love her books!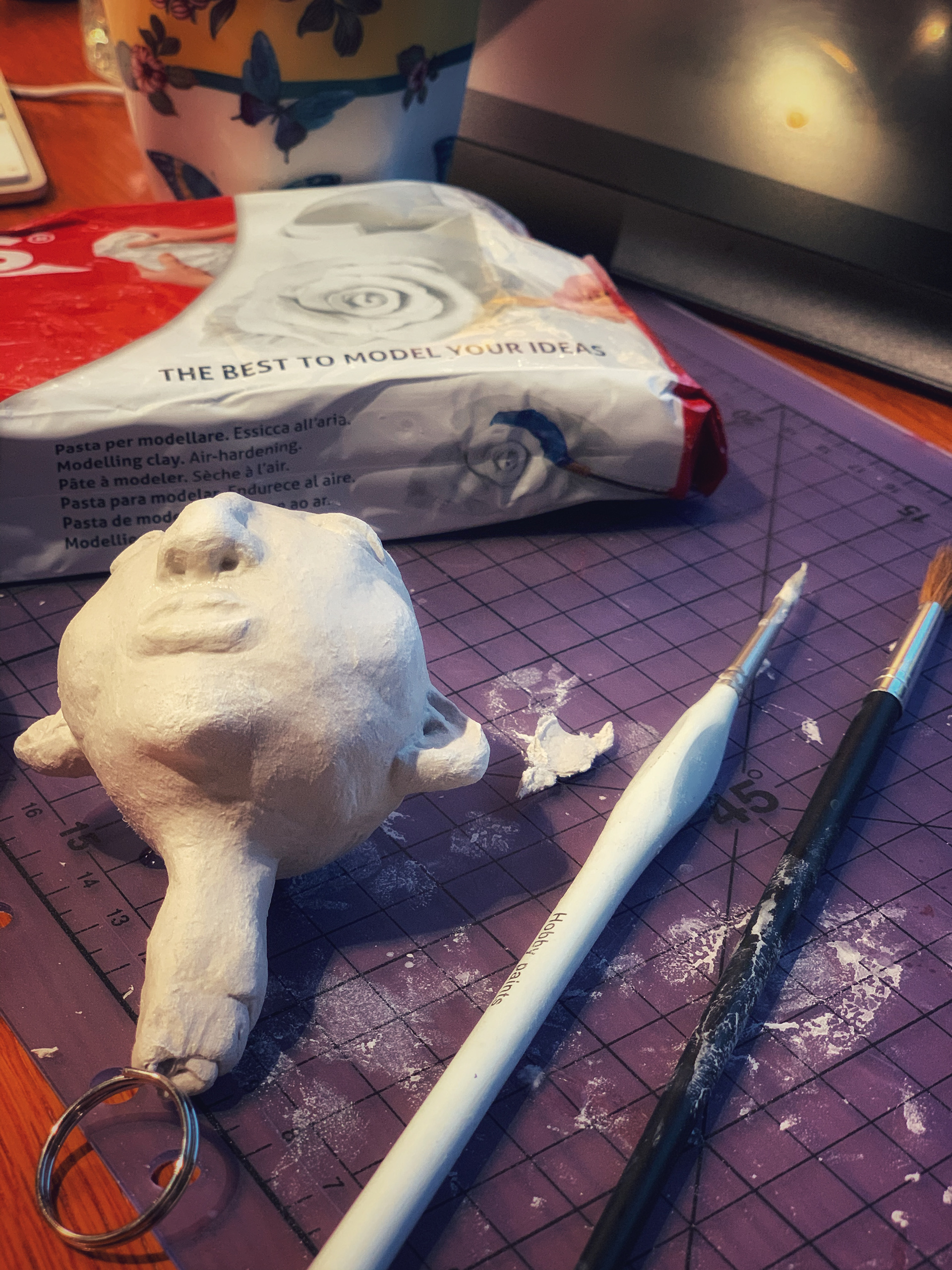 -----------------------------------------------
What's your goals for next year? Personal goal setting starts with having a destination in mind. If you don't know where you're going, why bother moving forward? You know what Cheshire Cat said to Alice in Wonderland: "If you don't know where you're going, every road will take you there." But it's also important to have fun along the way to achieving your goals! By having fun and leaning toward joy, we achieve our goals with much less effort. Make fun your priority!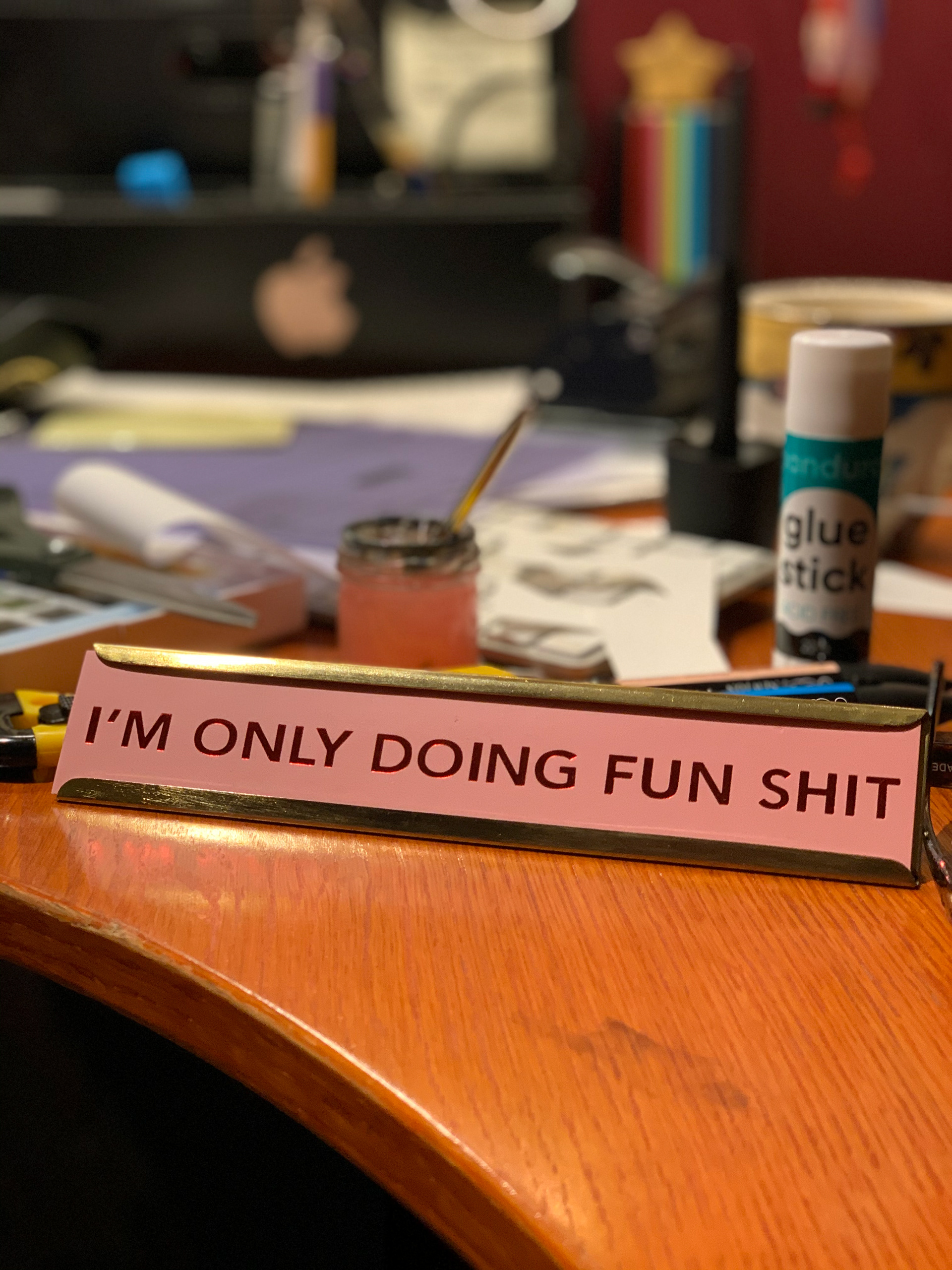 -----------------------------------------------
Inspiration can come anytime and anywhere. It can come big and it can come small. Some ideas which seem incredible when you have them just don't work out when you actually try to follow them through. Some ideas which seem pretty ordinary end up feeling so amazing that they feel as if they'll consume you. I am influenced by many things on a daily basis. A week ago, an ad appeared in my feed. It was a picture that was so lovely, and it sparked my creativity. So, I saved it in my phone and this weekend I took out my sketch pad and made my version of it. It still isn't finished but I already love it. I have searched for a more simple illustration style for a long time now and I may have found it!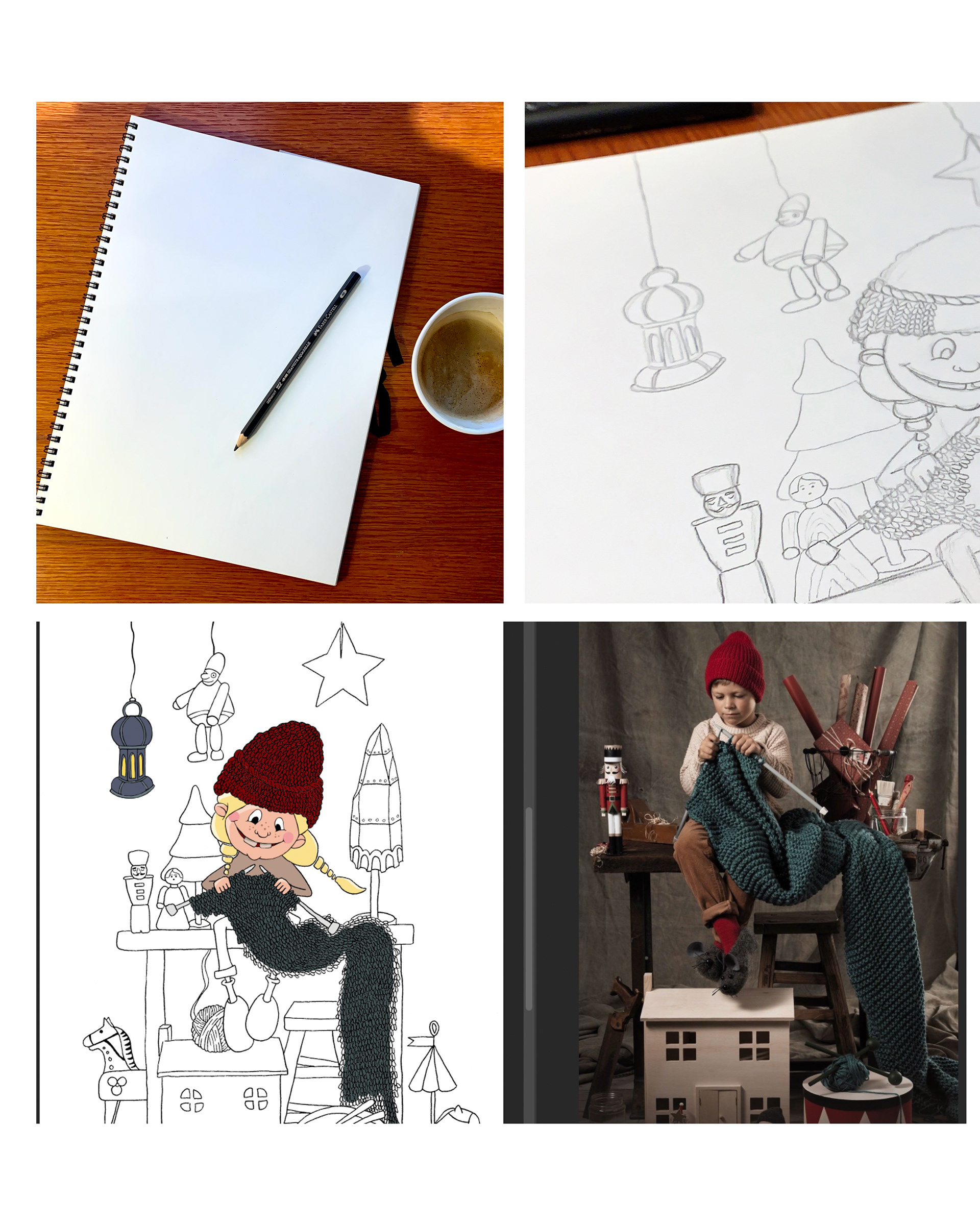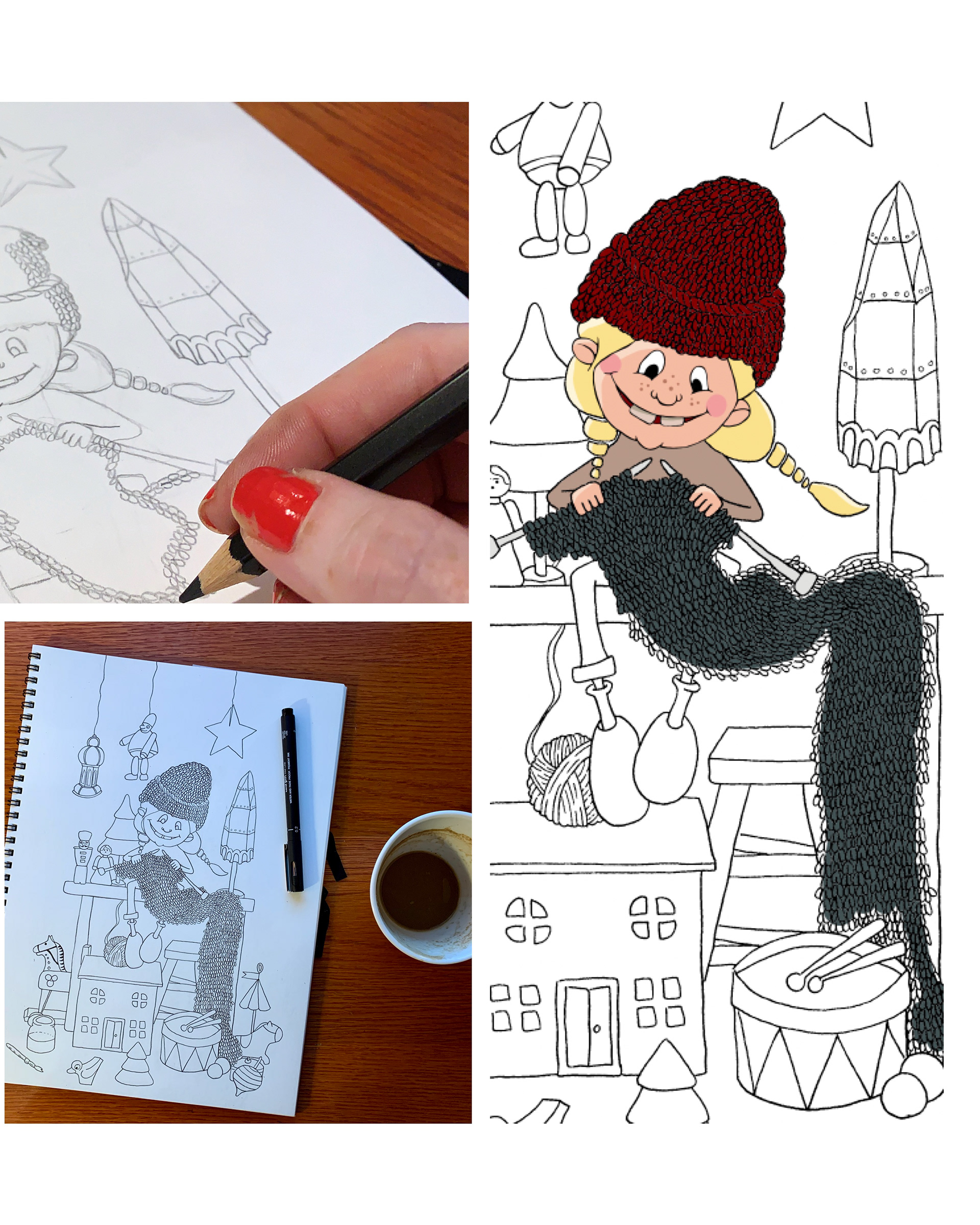 -----------------------------------------------
One of the best things about life is that we never have to stop learning and never should. And there are always new skills to learn and techniques for us to adopt! I have three online learning platforms that I'm sign up for: SVSLearn, Skillshare and Domestika. They are all packed with amazing courses for creatives. 
Right now, I'm watching Illustrated Characters Factory with Patricio Betteo at Domestika and Light and Shadow for Illustrators with Lee White at SVSLearn. I'm committed to become a lifelong learner. Are you?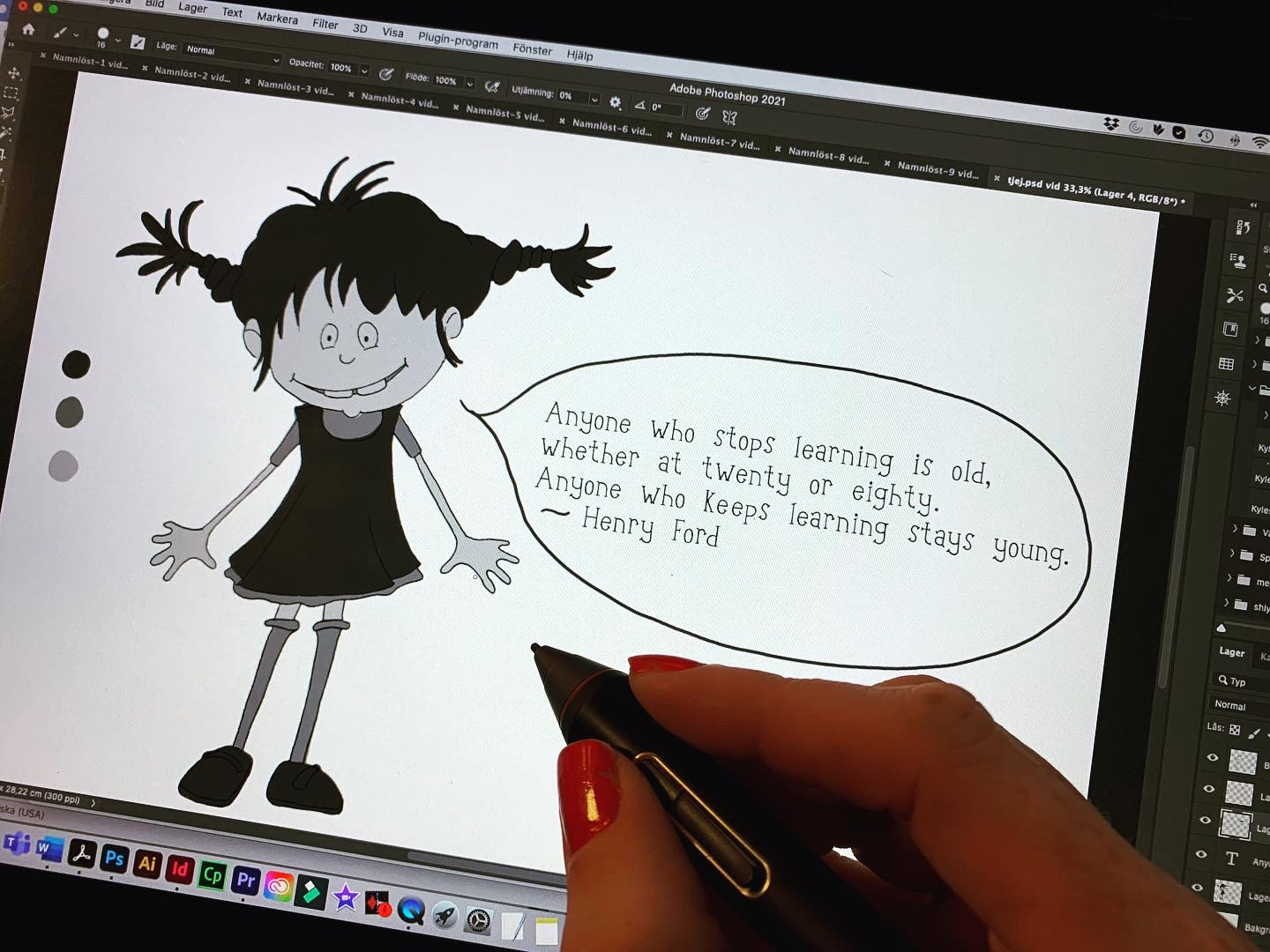 -----------------------------------------------

I have never thought of myself as a poet. And I don't know if I would say that I am. But how fun isn't Blackout Poetry? Making these is like putting together a puzzle…which I love. It's also a lovely way to stitch together a little story.
A blackout poem is when you take a marker (usually black marker) to already established text - like in a newspaper - and start redacting words until a poem is formed. Easy peasy lemon squeezy!
I made a first start on the poem in the pic from #thesteallikeanartistjournal by Austin Kleon. And it goes like this: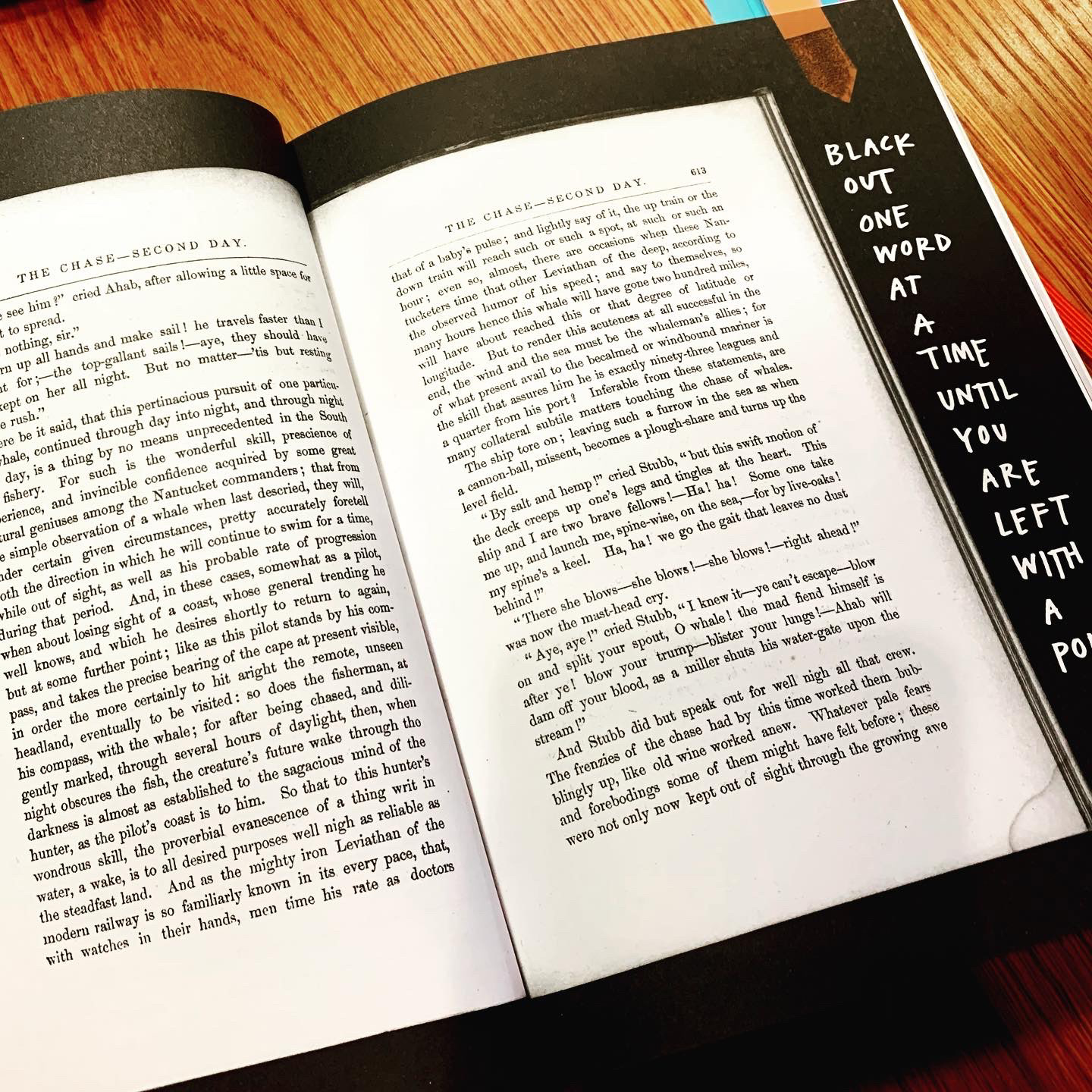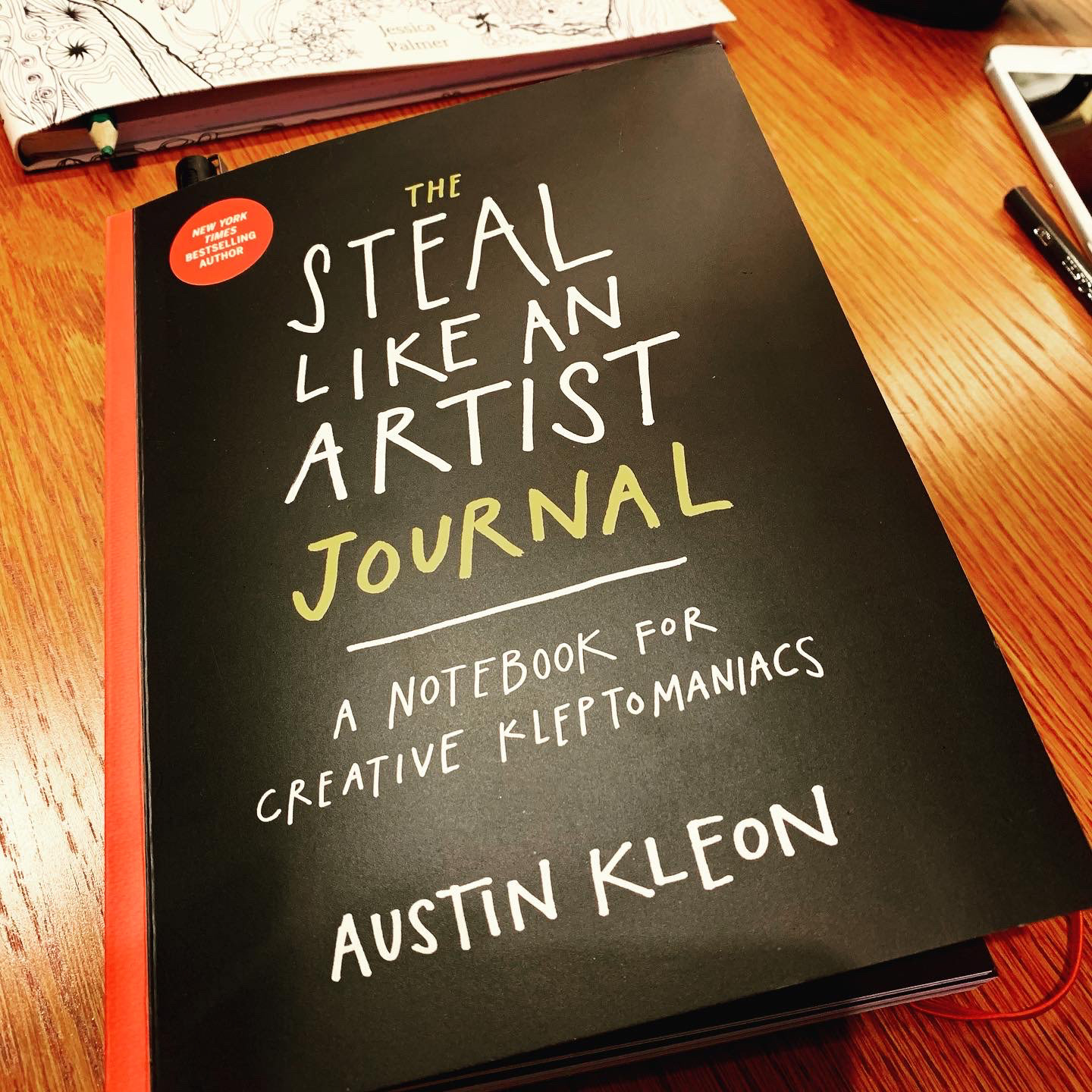 -----------------------------------------------
A few weeks ago I stumbled upon a wonderful youtube-channel called Green Renaissance. It's a tiny collective of passionate filmmakers on a journey to inspire change who are creating beautiful, meaningful films. 
This film made my creative soul so happy! It's called A Curious Mind and feature the artists Rakel Helmsdal
, Blair Somerville, Julie Kyhl and Niki Daly. If you want to see more of their films please visit the Green Renaissances youtube channel and subscribe!
-----------------------------------------------
Do you doodle? You know those little flowers, hearts or other abstract symbols that you draw on your paper when a meeting starts to go a little too long? Doodling has long been mislabeled as a useless habit that makes it look like you're not paying attention, but numerous studies have suggested its power to improve cognitive function! 
It's the same with coloring books! The activity of coloring is calming and promotes focused thought. I haven´t used coloring books since I was a kid. But I recently found a lovely coloring book at the thrift store by Jessica Palmer named Tangle Wood : A Captivating Colouring Book with Hidden Jewels. And it was a perfect activity during an online meeting while listening to others. Do you use coloring books?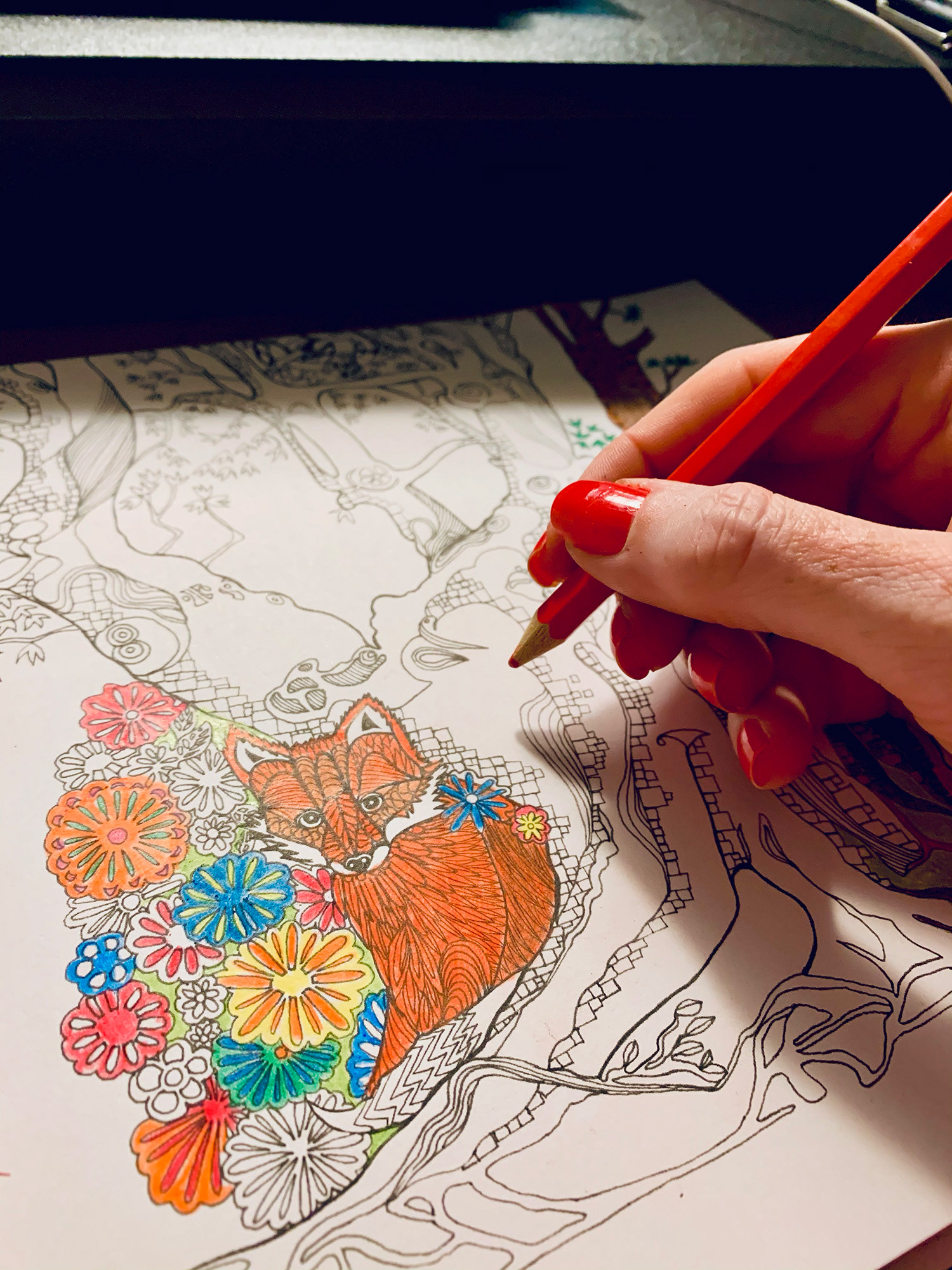 -----------------------------------------------
I've just finished the book
Keep going
by
Austin Kleon
. Like the title of the book suggests, this book is about how to keep going, how to stay creative, even when things are rough, even when you don't feel like it. I love everything about this book! I don't often go back and reread books, but I know I'll be coming back to this one again and again.
In this book he talks about the importance to build a bliss station. A place where you can enjoy solitude and silence and just be creative. In the pics you get a glimps of my bliss station. It's a place where I'm surrounded by all the little special things I have collected over years. Things that gives me inspiration and happiness. This is the place where I create my childrens books and illustrations.